Three new additions to Building Changes' staff add depth and expertise in critical areas.
From the Capitol to Building Changes, Daniel Zavala brings voice to those historically and systemically silenced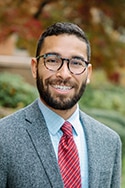 An early memory sticks in the mind of Daniel Zavala. A kid on a road trip with his parents, he marched alongside them to the steps of the Capitol in Olympia, demanding better health care for migrant farmworkers.
"The number of times we were down there, yelling for leaders to take action—I can't even count," he said. "My parents wouldn't necessarily call themselves activists but I definitely was raised within an atmosphere of fighting for social justice."
Zavala now has brought that inherited resolve through the front door of Building Changes, having joined us earlier this fall as our new director of policy and strategic communications. He worked the past decade in the field of education, starting as a special education teacher on the East Coast and more recently to a position as director of policy and government relations for the League of Education Voters in Washington state. In that role, Zavala compounded the forces of community engagement and academic research to mobilize people and influence policy. He hopes to catalyze a similar movement in family and youth homelessness.
"Building Changes is uniquely positioned in the field to provide community-based and research-driven policy recommendations," he says. "I look forward to bringing our data-supported work to key stakeholders—legislators, state agencies, and local communities—so that our perspective is front and center as they deliberate policy change."
He is a graduate of the University of Washington Law School and attended Stanford University, where he earned both a bachelor's degree in international relations and a master's degree in psychology. His local community involvement includes serving on the boards for the University of Washington College of Education and Impact Public Schools.
Zavala is a firm believer that policy solutions need to percolate from within communities, rather than being dictated through existing power structures. In overseeing strategic communications, he plans to showcase the work of Building Changes in fresh and innovative ways so that our knowledge can be spread more widely and result in the greatest impacts possible.
"There is so much we can learn and share from youth and families experiencing homelessness to inform public policy and influence public dialogue," he said. "If we can build an environment where all of us have a sense of shared responsibility and compassion toward those experiencing homelessness, we will be able to create sustainable and impactful solutions that result in more people becoming stably housed."
"Daniel's deep experience in education and public policy, as well as his personal commitment to racial equity will serve Building Changes extremely well," said Helen Howell, executive director. "He will help take our policy and communications work to the next level. We're so excited to have him on board."
New hires with relevant experience add depth to our team
Building Changes also recently added two senior managers to our professional team, Klarissa Monteros and Mehret Tekle-Awarun.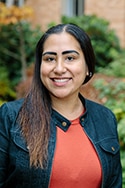 As senior manager of grantmaking and capacity building, Monteros will oversee our Washington Youth & Families Fund grant portfolio and be involved in other high-profile projects. Klarissa comes to us from Associated Ministries, a large Tacoma-based nonprofit, where she played a lead role in developing a Diversion pilot in partnership with Building Changes. The pilot proved so successful that Pierce County spread Diversion across its entire homeless system, a model now held up nationally as an innovative, effective, and efficient approach for addressing family homelessness.
At Associated Ministries, Monteros also managed two other programs that Building Changes considers core strategies for fighting homelessness: Rapid Re-Housing and Coordinated Entry. Her work experience reflects her deep commitment to making homeless and housing programs equitable, inclusive, and centered on the strengths of the families and young people they serve. She co-chaired Associated Ministries' Anti-Racist Multicultural Taskforce and has been heavily involved in race equity work throughout Pierce County.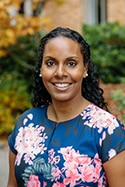 As senior manager of education strategy, Tekle-Awarun takes on a newly created position at Building Changes. She brings a wealth of direct experience working with students experiencing homelessness in three different school districts in King County and with the homeless system. She most recently worked as a McKinney-Vento regional support specialist for Seattle Public Schools. Her background will be valuable for Building Changes as we continue to pursue a focus on student homelessness through our Schoolhouse Washington project.
At the school district, Tekle-Awarun forged partnerships between parents, PTSAs, service providers, philanthropy, and other community stakeholders to increase resources and ensure quality supports for students experiencing homelessness. Active in the community, Tekle-Awarun is a strong advocate for immigrant and refugee services. She founded the Eritrean Network Group, and serves on both the University of Washington Women's Center Making Connections Board and the Associated Recreation Council's Equity Task Force.
"The experience, skills, and focus on racial equity that Klarissa and Mehret bring to Building Changes are hugely valuable," said Liza Burell, Building Changes program director. "They both have done the work that they now will be supporting others to do. I am very excited they have joined our team."